P1 Aqua Cross Championships
From 06 April 2018 until 16 April 2018
Tor Bay will host the Aqua Cross jet ski Championships on the above dates. This maritime event will comprise of up to 40 Jet Ski's racing on a set course located south of Torquay Harbour.
The timings of the weekend's events are scheduled below.
The exact location of the course will be set on the day depending on weather conditions. Safety boats will be in attendance to this event and will be monitoring V.H.F. channel 72 Call sign RACE CONTROL.
Mariners are advised that they should not attempt to navigate through the dinghy fleet and are requested to navigate safely around any concentration of participating small craft so as not to disrupt this event. Also, all mariners are asked to respect any requests or advice provided by the race safety boats and race officials. The International Regulations for Preventing Collisions at Sea will apply at all times during these races.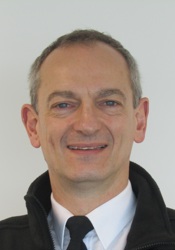 Adam Parnell
Tor Bay Harbour Master