Tor Bay is also a popular location for those who prefer to adventure below the waves. To ensure they can dive in safety, all harbour users should be fully aware of the flags and buoys that show the presence of divers and be prepared to exercise extreme caution, stay well clear and pass at slow speed.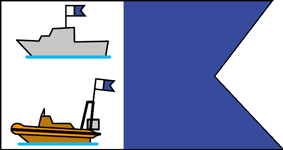 Flags 
Vessels displaying the 'A' flag have divers in the water - proceed with caution and stay well clear.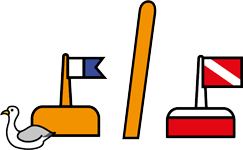 Bouys
Buoys like these mean there are divers in the water in the area - stay well clear.